Anukumar Ramesh
Head of Sales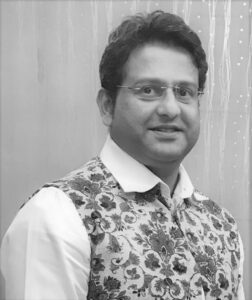 Since 1998, Anukumar has successfully incubated new businesses within the organization's and has been the customers custodian in scaling it to the other countries
Anukumar pursued Entrepreneurship from 2017-19 & founded a Cloud Kitchen in Goa, catering to 200+ outlets with a positive turnover within 6 months of operation. The venture was successfully exited in 2020 by 100% stake sale to an overseas investor.
As CEO of Cubictree Technology Solutions from 2020-21, he revamped led the Cloud Transformation & Seed funding for the organization. During Covid, he sustained a business of USD 1MN with "zero" customer attrition
As Sr. Director SAP Concur from 2016-18, he setup operations which focused on 100% SaaS business in India. Achieved a Revenue Under Management of USD 20MN including Global Accounts.
At Microsoft for 10 Yrs (2005-15), he spearheaded change management to cloud transformation for CatA B2B customers. Launched Skype for Business (VOIP) with a 100-member team in a record 1 year
With Wipro from 2000-05, he was a part of the ISP team which made it a profit venture in a record 1.5 years Distinction from INSEAD in Business Strategy and Kellogg on Marketing Excellence. Alumnus of IIM-Bangalore with accreditation in Digital Marketing and Media Analytics