Sanjay Behl
Co-Founder & Global marketing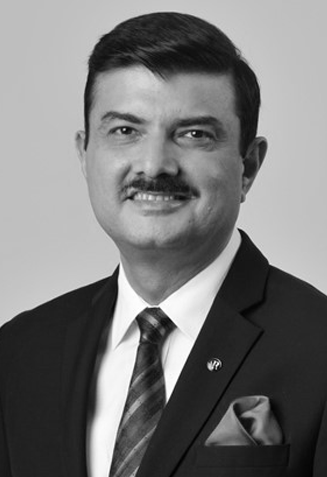 CEO of Raymond in his last assignment during 2013 to 2020 – responsible for leading India's fully integrated Textile and Apparel conglomerate (Lifestyle). Successfully led the transformation of a legacy iconic textile manufacturing behemoth in India fast losing relevance – to becoming a leading & profitable fashion retail company over the last 7 years.
Featured in Business World 'Most Valuable CEOs in India 2019'
Prior to Raymond, had an 8 Year engagement with Reliance Group in diverse functional, Strategic and Business Leadership roles – ranging from providing a unique corporate identity to the new Reliance Group (ADAG), to leading a unified brand core across diverse industries (telecom, financial services, media, infra etc.) to launch & commercial scale-up of satellite television business for the group and managing customer operations for wireless telecom & broadband business of the group.
Spent 2 years at Nokia (2004-05) as Head of Brand, Product, Marketing and retail operations for Nokia Mobile Phones.
From 1993, Served at Hindustan Unilever Limited (HUL) for over 10-years in Sales, Brand and Marketing assignments in India, Asia-Pacific and Global markets.
Current Chairman of CII HR & Leadership National Council